Class of 1978 Home Page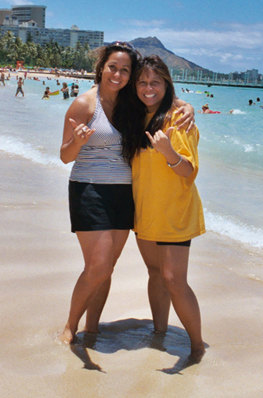 We are gathering alumni info (address, phone, email, Web, family and career news, and anything else you'd like to share!). Keep your ideas and contact information coming. If you would like to view the latest Class of 1978 Contact List (login required), please email Karen Sabog at kalena@kalena.com to request the login.
Classmate News
Todd Damien Ganzagan (1963-2007)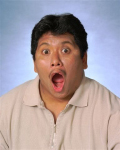 TODD DAMIEN GANZAGAN, 44, of Waipahu, died July 2, 2007. Born in Honolulu. A U.S. Army veteran who served during Desert Storm; also security guard at Pali Momi Hospital. Survived by sons, Todd Jr. and Sergio; father, Gilbert; mother, Beatrice; brothers, Jason and Brandon Ganzagan and Charlie Koanui; sisters, Regina Higa and Celine Ferreira. Visitation 8:30 a.m. Wednesday at St. Joseph Church; Mass 10 a.m. No flowers. Casual attire. Arrangements by Mililani Memorial Park & Mortuary.
Past Events
St. Joseph School 60th Anniversary – Hawaii
St. Joseph School is planning events in celebration of the 60th anniversary of our school, and our inviting alumni, former students, faculty & staff members to celebrate!
Drinks and Pupus – Hawaii
| | |
| --- | --- |
| Date: | Saturday, July 16, 2005 at 7 PM |
| Location: | Monterery Bay Canners at Pearlridge |
| Links: | Photo Album (check back later!) |
Reunion 2005 – Las Vegas
December 2004 Mini Reunion – Las Vegas
Date:
Saturday, December 4, 2004
Location:
Pauline Mendoza Thomson's House
Las Vegas, NV
Links:
Photo Album
Thanksgiving 2004 – Hawaii
| | |
| --- | --- |
| Date: | Saturday, November 23-24, 2004 |
| Location: | Hilton Hawaiian Village and Chili's Pearlridge |
| Links: | Photo Album (check back later!) |
Summer 2004 Reunion – Hawaii
Join us for the Saint Joseph School Class of 1978 Summer 2004 Reunion! Our reunion organizers John Abreu, Edna Respicio, Cynthia Regohos and Todd Ganzagan invite you to a fun-filled night to catch up and renew friendships with our fellow classmates.
After dinner we'll head over to a condo at the Hilton Hawaiian Village to continue the comaraderie, reminisce, and just have a great time! (Thanks to Cynthia for reserving the timeshare for Friday and Saturday night ... any donations, munchies and beverages are welcome as we'll probably be up all night!)