2021 Hula Competition Home
The Merrie Monarch Festival 2021 hula competition is officially moving forward this summer as announced on Friday, March 26, 2021 via Facebook and Instagram. Traditionally, this three-day event would have been scheduled during Easter week (April 8-10, 2021 for this year). However, the ongoing COVID-19 pandemic has impacted that timeline.
The Miss Aloha Hula, Kahiko, and ʻAuana performances will take place at Edith Kanakaʻole Stadium from June 24-26, 2021 without a live audience. The competition will then be broadcast to a virtual audience on KFVE the following week from July 1-3, 2021 during which the winners will be announced.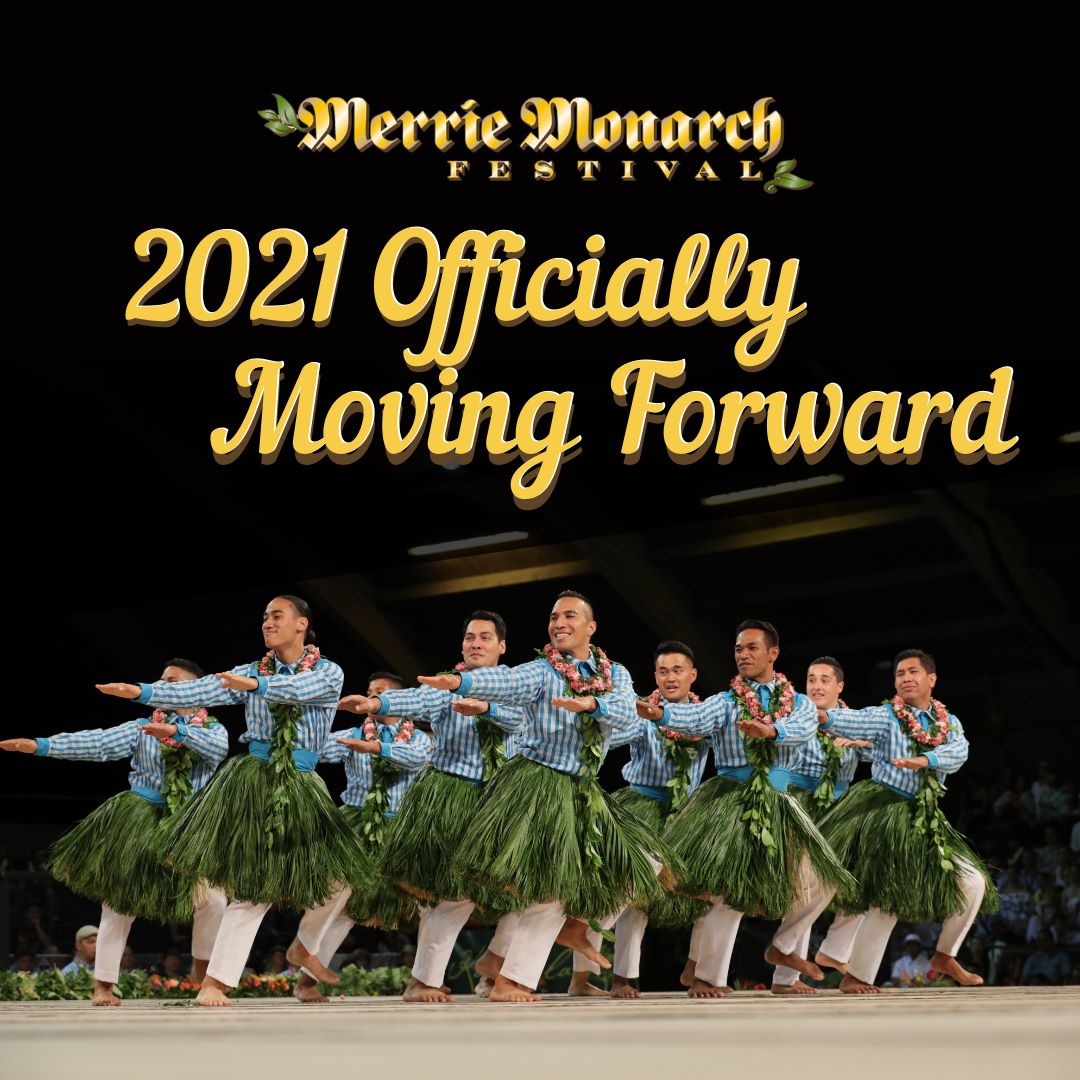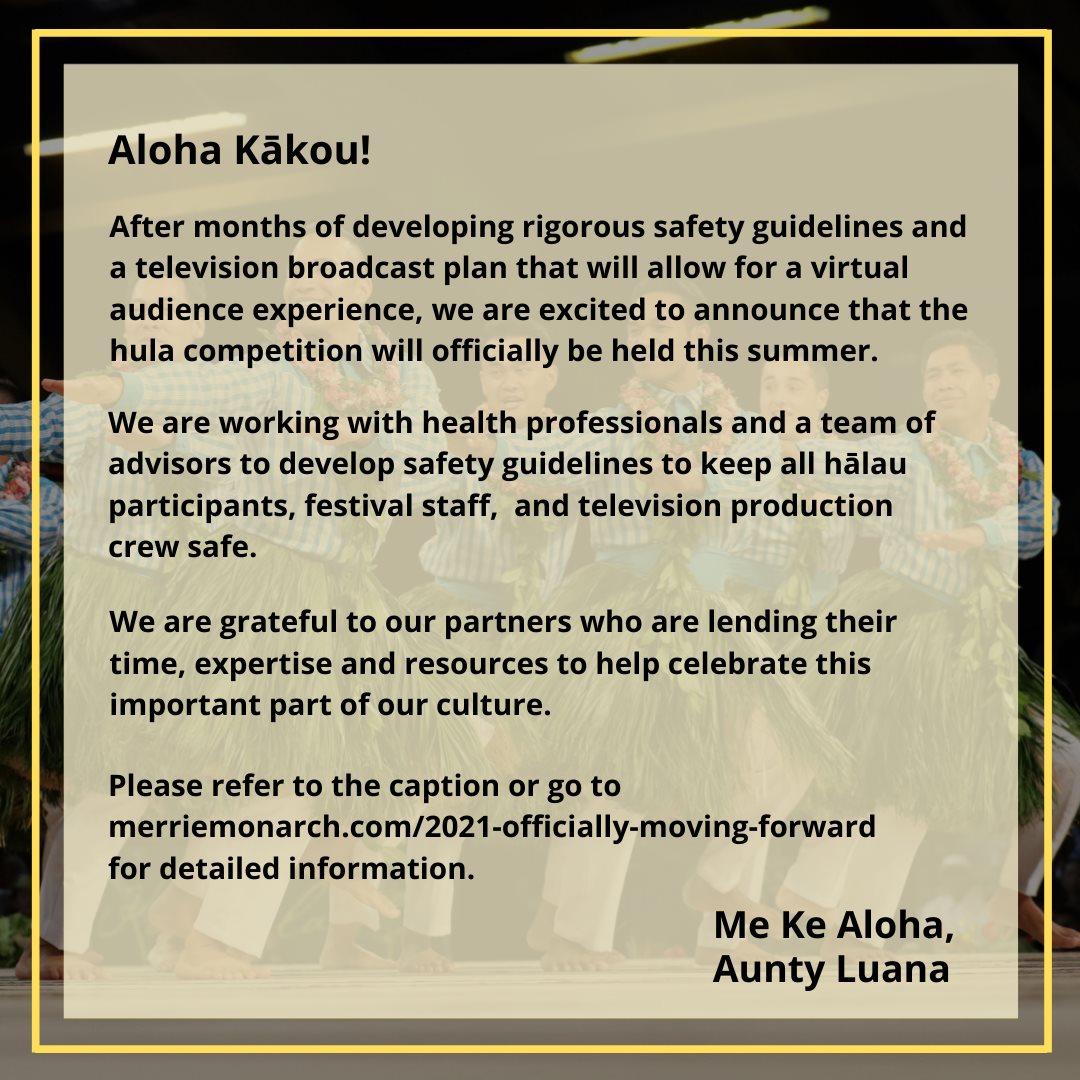 Merrie Monarch Festival 2021 Links
Merrie Monarch Festival 2021 News